What is Stump Grinding?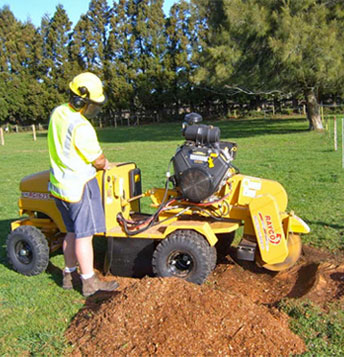 Stump Grinding is a term used to describe a process of removing a tree stump. Stumpgrinding generally involves using a Stumpgrinder or Stump Grinders. A Stump Grinder is a machine that cuts or shaves a tree stump below ground. The Stump Grinder has a motor which drives belts which in turn rotates a cutting wheel. The cutting wheel has fixed carbide tipped teeth.
We have 4 different stump grinders available to take care of all your stump grinding work.
The Stump Grinders have rubber tyres causing minimal impact on your lawn, orchard, paddocks and rubber skirts around the stump grinder contains the tree stump debris.