Our Machinery
We have 4 different types of stump grinders available to take care of all your stump grinding work.
3 of the stump grinders can be transported together, therefore, we can do a range of jobs with one visit.
---
Hydraulic Stump Grinders
Both Hydraulic Stump Grinders have hydraulic rams which move the cutting wheel from side to side as well as up and down, easily removing any size tree stump.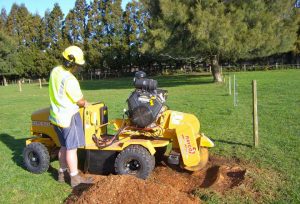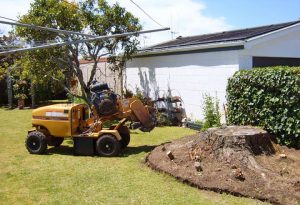 ---
Self Propelled Handle Bar Stump Grinder
Our Self Propelled Handle Bar Stump Grinder is a powerful machine capable of stump grinding any size stump but it is narrow enough to fit through a 750mm gate. The Hydraulic and Handle Bar Stump Grinders are both self propelled and can easily be manoeuvred to where ever the stump is located.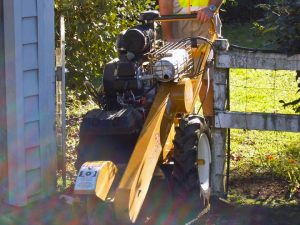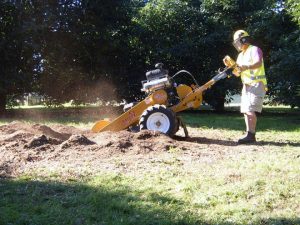 ---
Alpine Magnum Stump Grinder
Our Alpine Magnum Stump Grinder is a portable, lightweight machine that can access those difficult stumps. For example:
Stumps in narrow raised garden beds.
Stumps on top of retaining walls.
Stumps around swimming pools.
Stumps in and around decks.
Stumps that are through narrow gates.
Stumps in roof gardens on top of apartments or hospitals.
Stumps on slopes.